Cycling Power Output while Climbing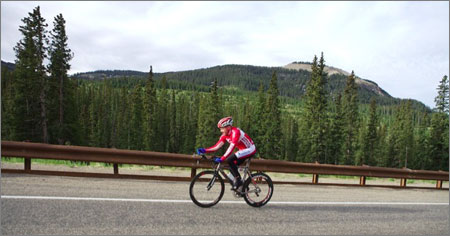 Power is calculated from work against gravity alone. Wind resistance, rolling resistance and friction
are not considered. Therefore the calculated power is the lower limit of the actual power produced.
Note: Be sure to enter total weight of bike, rider, helmet, clothes, water, and all accessories.
Back to Tom Fangrow's Home Page